Welcome to HZM Beverage Packaging! After a period of preparation, HZM official website finally comes online today. HZM provides complete solutions & service for beverage packaging. About beverage packaging – we are professional.
Company Overview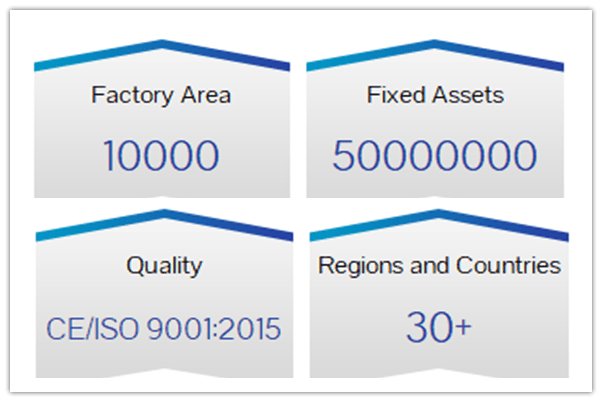 HuaZhen Machinery is located in Zhangjiagang city which is specialized in beverage packaging machinery field, such as beverage processing, PET bottle blowing, filling, labeling, packaging, conveyors machinery etc. We have rich experience in TURNKEY project for clients over 10 years.
Zhangjiagang Huazhen Machinery Co., Ltd. is in the Machinery Industry Park of Jinfeng Town, Zhangjiagang City. It has an international standard plant with an area of about 10,000 square meters. It is a comprehensive professional supplier of liquid beverage packaging machinery, which integrates development, manufacture and sales. It has successively introduced several modern CNC processing equipment from the United States, Japan and other countries and regions.
At the same time, according to the development requirements of domestic and foreign industries, we have formulated and developed a set of specifications for liquid beverage packaging equipment, which has been implemented. We are always committed to providing customers with the best equipment and services. At present, the equipment is exported to domestic and overseas markets more than 30 regions and countries. Welcome more friends come to negotiate and consult.
Company Qualification
CE Certificate
CE mark is the safety qualification mark and the main requirement of the core of the European Directive. CE is a safety certification logo and is regarded as a passport for manufacturers to open and enter the European market. It is a compulsory certification mark in European market. In order to circulate freely in the European market, whether products produced by enterprises within the European Union or products produced by other countries, CE logo must be affixed to show that the products meet the basic requirements of the EU Directive "New Method of Technical Coordination and Standardization". This is a mandatory requirement of EU law for products.
ISO Certificate
1.Improving the level of enterprise management
Good quality management is conducive to improving efficiency, reducing costs, providing high-quality products and services, and enhancing customer satisfaction.
2. Improving the quality and credibility of suppliers
Quality is the primary strategy for enterprises to expand the market. With good quality reputation, enterprise will win the market. After implementation of quality certification system, all certificated products or registered enterprises will gain advantages in quality and credibility.
3. Enhancing the Competitive Ability of Enterprises in the Market
Quality certification system has been accepted by more and more countries and regions in the world, and has become an international practice. Achieving the certificate of ISO 9001 will be an important way for enterprises to break through barriers.
Company Service



Perfect after-sales service is the guarantee for the long-term development of enterprises, and customer satisfaction is our original intention and purpose.
Looking back on the development of more than 10 years, we have experienced some setbacks and development errors, but our timely remedial measures have also brought more customers to the company. In the near future, we will certainly become a reliable and pragmatic equipment supplier, providing each customer with a safe and efficient production line.
HZM always focus on quality and try our best to meet your requirements. Welcome to choose us!
HZM, your beverage packaging choice!