Recently, 3containers of machinery were shipped from the HZM factory to Ethiopia. Containers filled with equipment, such as 600BPH 5gallon filling line and 15T/H RO water treatment system. These machinery passed strict pre-delivery debugging and customer acceptance. And later, they will be embarked on a journey to the site of Ethiopia. At present, HZM factory production capacity has basically returned to the level before the epidemic and well meet the needs of the filling line market.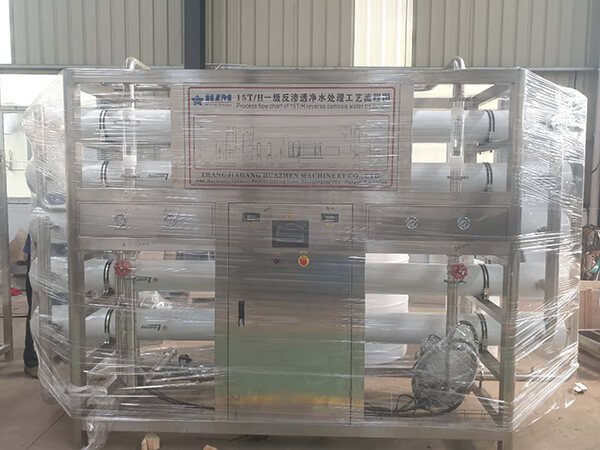 HZM is a leading company in the technology from raw material to bottled liquid packaging. All equipment are made by high configuration and customized by customer' s requirement. This filing line include fully automatic de-capper, outside washer, rinsing/filling/capping triblock, label shrinking with steam generator and the connecting conveyors.
In May, with excellent product performance and perfect after-sales service, HZM factory's vary kinds of equipment has maintained a strong sales level. The carry handle belt has ushered in a small peak in orders! Facing the situation of tight production tasks, HZM factory has entered a tight "Ordered Campaign", rationally deploy various work and coordination personnel to cope with the small peak of delivery and ensure the timely delivery of carry handle belt.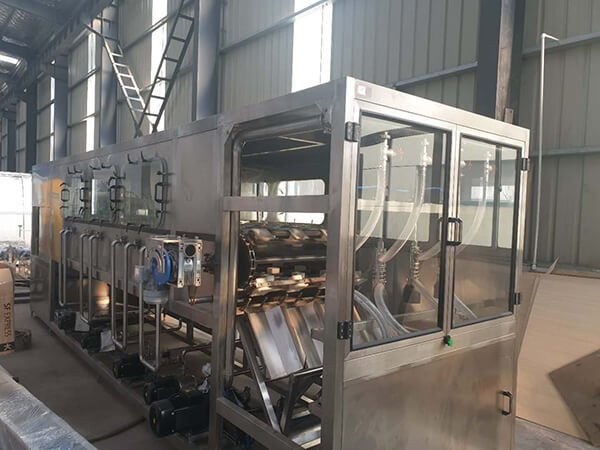 The ever-increasing filling line orders are derived from the harsh quality control of HZM factory and the optimization of the user experience. Before the shipment, we will check each of the batteries carefully to ensure the quality. Besides, we are very strict with the packing of the ——- in order to avoid the damage of the —– in delivery. At last, we will check each carton again and ship the filling line to our customer's place.Relying on strong technical research and development capabilities and perfect after-sales service system, HZM factory will certainly live up to the expectations of customers and grow rapidly.
Huazhen Machinery(HZM) Co., Ltd. is a benchmark enterprise in the field of filling line, which is located in Suzhou City. It has an international standard plant with an area of about 10,000 square meters. It is a comprehensive professional supplier of liquid beverage packaging machinery, which integrates development, manufacture and sales. It has successively introduced several modern CNC processing equipment from the United States, Japan and other countries and regions. At present, it has about 50 million fixed assets. Thus you can have full confidence in us.
If you encounter any problems about anything, please feel free to send us inquiry and we will do our best to assist you to solve the issue.