The mineral water filling machine is an essential equipment in the food and beverage industry. It is a machine that is used in the production and packaging of potable water in large volumes.
Before we get started, we need to briefly look at the main features of the mineral water filling machine. This will enable us to have a better idea of installation and maintenance processes.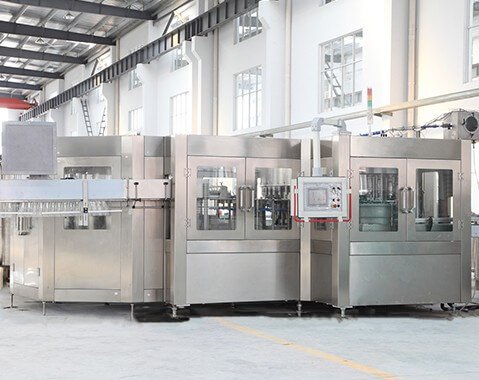 The water filling machine comprises of several units. These units include the auto bottle washing unit, the bottle filling unit, the cap placing unit, the cap pressing unit, the labeling and product outlining unit.
All the units are components of the entire water filling line.
The machine also comprises of the programmable logical controller systems which is responsible for ensuring that the machine functions more effectively.
The external components of the machine comprises of the stainless steel, the rotary sprayer, the no water spatter during bottle flushing, the adjustable filling time, and the inchmeal filing system.
Installation
You should bear in mind that the location of this type of plants is especially focused on industrial production areas within cities or, preferably, in areas on the outskirts of the city where the operation does not inconvenience residents of the sector. A large space for the installation of machines and equipment must be one of the main priorities for your business, so you can operate under the necessary conditions.
When installing the mineral water filling machine, there are essential factors that need to be considered. One of such factors include the storage space. The storage or installation space goes a long way in determining the size and the type of water filling machine to purchase for the business. The space for installation should be predetermined before purchasing is made. Another factor to consider is the installation area. Here, it is important to mention that the machine should be installed in an area that has all the necessary resources or complements to ensure the efficient functioning of the machine. One essential component that should be available in any chosen spot is a voltage source. That is, the machine should be installed in close proximity to a source of power.
The installation, in most cases, come as a part of the overall after-sales services rendered by the water filling machine manufacturers.
However, the installation processes must be carried out by qualified experts.
Maintenance
The mineral water filling machines in general require maintenance routines that are carried out with certain frequency.
As part of the after sales and technical services provided by water filling machine manufacturers, a team of professionals who are involved in related services should accompany the client to make the best decisions on operational, maintenance and repair issues. These teams must have constant communication with the factory, as together they will address possible contingencies. For its part, the technical service corresponds to a team of professionals who are available to provide solutions in the technical aspects of equipment repair, maintenance and operation.