With sustainability becoming the most concerned topic for many consumers, and the introduction of the latest beverage filling technology has opened the way to the packaging industry, beverage filling machinery companies are now considering how to apply these solutions to their beverage packaging in.
Recently, foreign media released five innovative trends in beverage packaging in 2020.
Aluminum can
In recent years, the use of aluminum cans has increased significantly. This is because aluminum cans have unique characteristics such as light weight, stackability, and sturdiness. Therefore, brands can use less materials while packaging and transporting more conveniently. Drinks. According to data from Mordor Intelligence, the compound annual growth rate of the aluminum can market in 2020-2025 is expected to reach 3.2%.
Aluminum is considered an excellent packaging material because of its sustainability, which makes it particularly suitable for companies that want to promote their products while meeting environmental goals. One of the main benefits of aluminum cans is that they can be recycled repeatedly in a true recycling process, thereby reducing their environmental impact.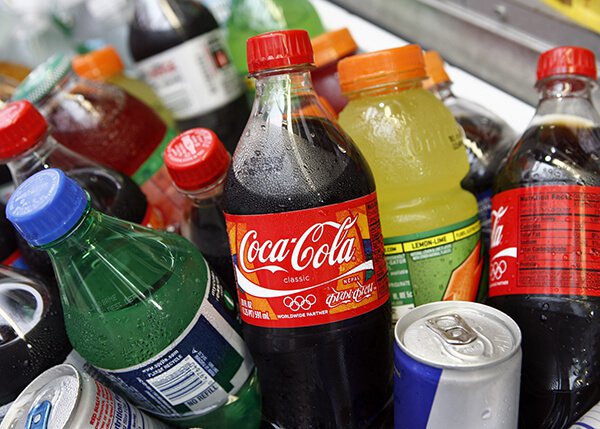 Paper straw
As resistance to single-use plastic continues to emerge, the transition from plastic straws to paper straws has become an increasingly popular choice.
Worldwide, it is politically correct to discard straws. Many cities in Europe and North America have issued bans on plastic straws. The British government announced that it will ban the sale and use of plastic straws and cocktail sticks in the UK from April next year.
In 2018, Starbucks announced that it would replace plastic straws with paper straws in 2020. Starting from Earth Day in 2019, it will be implemented in more than 1,000 stores in Shanghai and Shenzhen. On July 1 this year, McDonald's China solemnly announced that it will never give straws anymore.
Environmental design
Not only is paper becoming a popular packaging substitute, many consumers are looking for recyclable, degradable or compostable items with better functions when buying beverages.
Statistics show that 61% of millennials may spend more money on environmentally friendly or sustainable products. Many companies, including Mosenconson, Pepsi, and Coca-Cola, have announced packaging strategies that include reducing carbon emissions by 26%, improving recycling infrastructure, and adding at least 30% recyclable ingredients to plastic packaging.
Interactive packaging
Interactive packaging has been around for a while, but new technological advancements are increasing, and companies are expected to integrate certain technological advancements to promote their growth and consumer popularity. This year, packaging has become a more interactive experience for consumers, especially AR technology will be recognized.
In addition to providing consumers with an attractive experience through the use of technology, interactive packaging also provides greater transparency, allowing consumers to access a secure platform on a smartphone after scanning the QR code on the product packaging, which provides Access to product supply chain information.
Transparency
As health-conscious consumers learn more about product information and choices, companies will be forced to provide clear, concise, and transparent information to promote trust between consumers and brands.
Over time, we can see a trend that is to clearly indicate the calorie content on the packaging of alcoholic beverages. The UK hopes that this will try to solve the problem of obesity in the UK.
The British government reports that 80% of the public do not know the calorie content of ordinary drinks, and many people usually underestimate the true content. In 2018, the Scotch Whisky Association (SWA) supported a joint proposal submitted by the beverage industry to Brussels to ensure that by 2022, nutritional information on all beers, wines and spirits sold in the EU is available.
Huazhen Machinery is willing to provide services to all consumers who are interested in beverage filling machinery. Welcome to consult.