The packaging of liquid, liquid with solid pieces, and gel products consists of packaging materials and packaging machines such as filling lines. It includes rigid packaging formats such as bottles and containers and flexible packaging formats such as films, stand-up pouches, squeeze tubes, cartons, and bag-on-box.
Liquid packaging application areas span multiple industries such as;
Food and Drinks: Sauces, Dairy Products, Juices, Carbonated Drinks, Soups, Coffee/Tea, Yogurt, Milk, Ice Cream, Jelly Desserts, Honey, Jelly, Syrups, Aseptic Food, Butter, Ghee, Beer, etc.
Cosmetics: creams, lotions, shampoos, facials, hair oils, sunscreens
Medicines: syrups, drops, ointments.
FMCG: Toothpastes, Sanitizers, Handwashing Liquids, Dishwashing Liquids, Liquid Detergents
Chemicals: industrial, water treatment, adhesives, mining, catalysts, laboratory, and other uses.
One of the keys to a successful liquid packaging line is efficiency, this is why the conveyor machine is a must-have for your bottling line. Let's talk a bit more about why you need a total conveyor solution.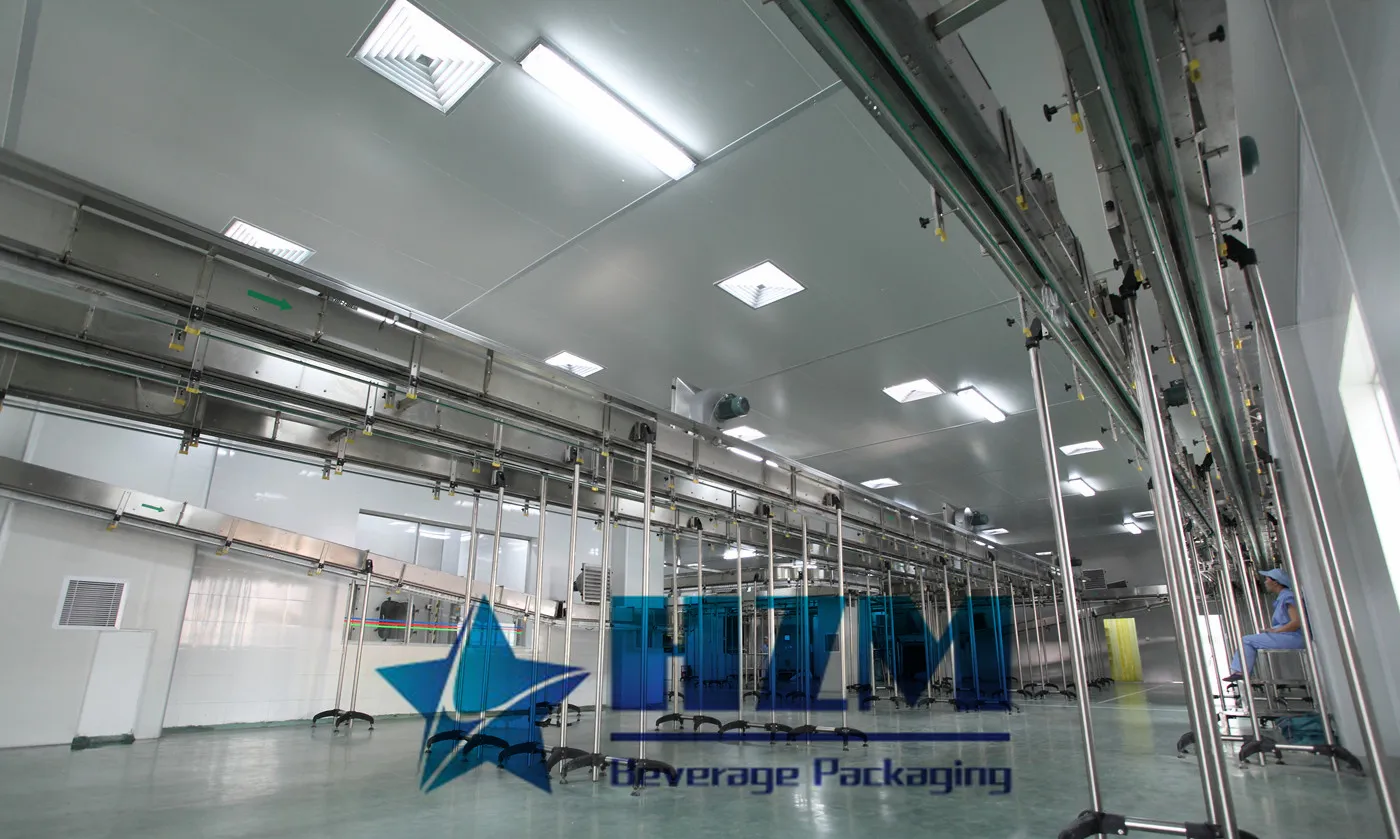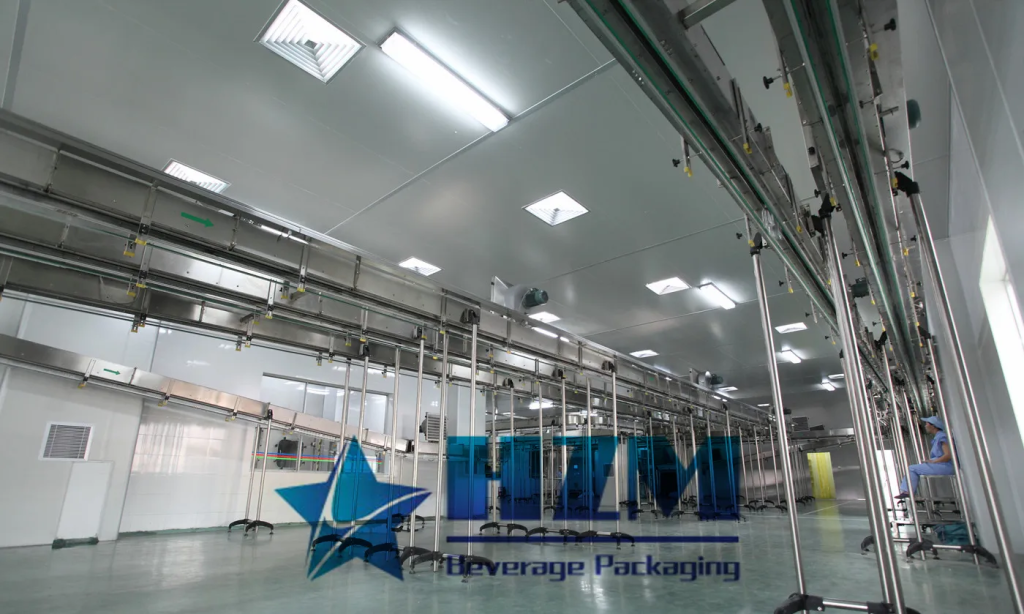 Why your bottling line needs a conveyor machine
A total conveyor solution is a complete system that includes all the necessary conveyor components to move products through the various stages of a bottling line. Here are a few reasons why your bottling line needs a total conveyor solution:
1. Increased Efficiency
A total conveyor solution streamlines your bottling line process by providing a continuous flow of products. With a complete conveyor system, you can ensure that each stage of the bottling process is connected, eliminating the need for manual handling and reducing the risk of bottlenecks.
2. Flexibility
A total conveyor solution offers the flexibility to customize your bottling line according to your unique requirements. You can choose from a variety of conveyor types, including belt, roller, and chain conveyors, and configure them to suit your production needs.
3. Improved Safety
A complete conveyor system helps to improve safety on your bottling line by reducing the need for manual handling of heavy products. This can reduce the risk of workplace injuries and ensure that your production process meets safety standards.
4. Increased Productivity
With a total conveyor solution, you can increase the productivity of your bottling line by automating repetitive tasks. This can free up your workforce to focus on other tasks and help to increase overall efficiency.
5. Cost Savings
A total conveyor solution can help you to save money on labor costs by reducing the need for manual handling and streamlining your production process. Additionally, a complete conveyor system can help to reduce product waste and downtime, saving you money in the long run.
In conclusion, a total conveyor solution is an essential component of a modern bottling line. It can help to improve efficiency, safety, productivity, and cost savings, making it a worthwhile investment for any bottling operation.
Contact us for the best conveyor machine
We offer the most efficient and flexible solution for your bottling line, thanks to our total conveyor solution.  To optimize the efficiency of a packaging line, our total conveyor solution is the best and only option. Click here to order for yours.