Good news sharing! One complete 18,000 BPH water production line is gonna was exported to Addis Ababa, Ethiopia last month.
After a totally comprehensive assessments lasting for more than 2 years, in October 2019,this Ethiopian client finally decided to sign the contract with us. That is mean HZM machinery will supply the whole bottled water production line to Ethiopian. With approved R & D ability and our liquid filling machine quality, we are confident to complete this water plant project.
Turnkey project in the whole water bottling line are as follows:
1. Electrical parts include transformer, stabilizer, cable, power control box etc.
2. Diesel type forklift
3. 30T/H RO water treatment system
4. New type PET bottle blow molding machine
5. Air compressor system
6. XGF40-40-10 filling machine
7. High speed labeling and packaging machine
8. Date laser printer
9. Conveyor system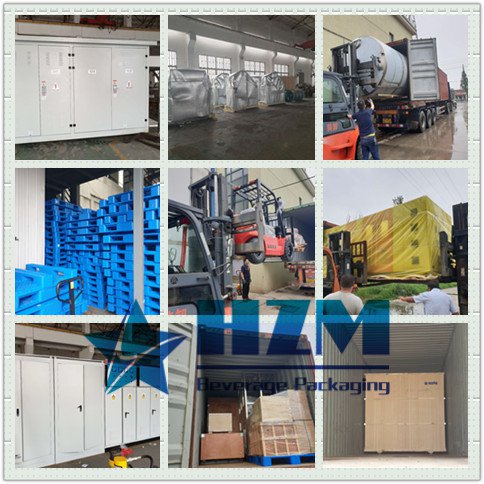 Through the high standard inspection of the company's quality inspection department, we passed the acceptance successfully delivered the goods last month.
If you encounter any problems about anything, please feel free to contact us and we will do our best to assist you to solve the issue.