The DXGF80-80-20 carbonated beverage production line produced by HZM company has passed customer acceptance and been delivered for use. This production line is the second largest carbonated beverage production line produced by our company so far, which can realize the exchange of different bottle types, with a capacity of 36000 bottles per hour and meet the market demand of customers.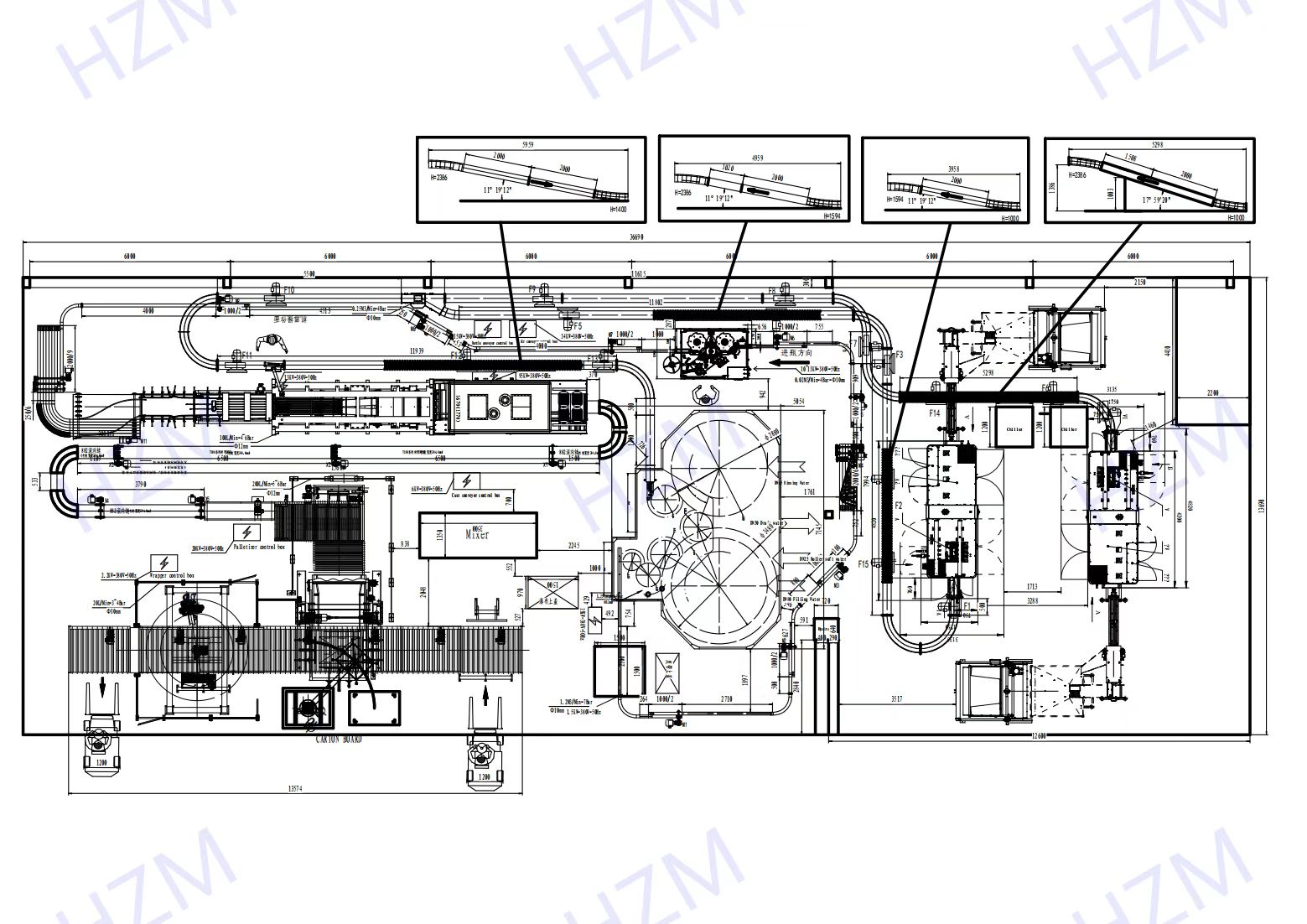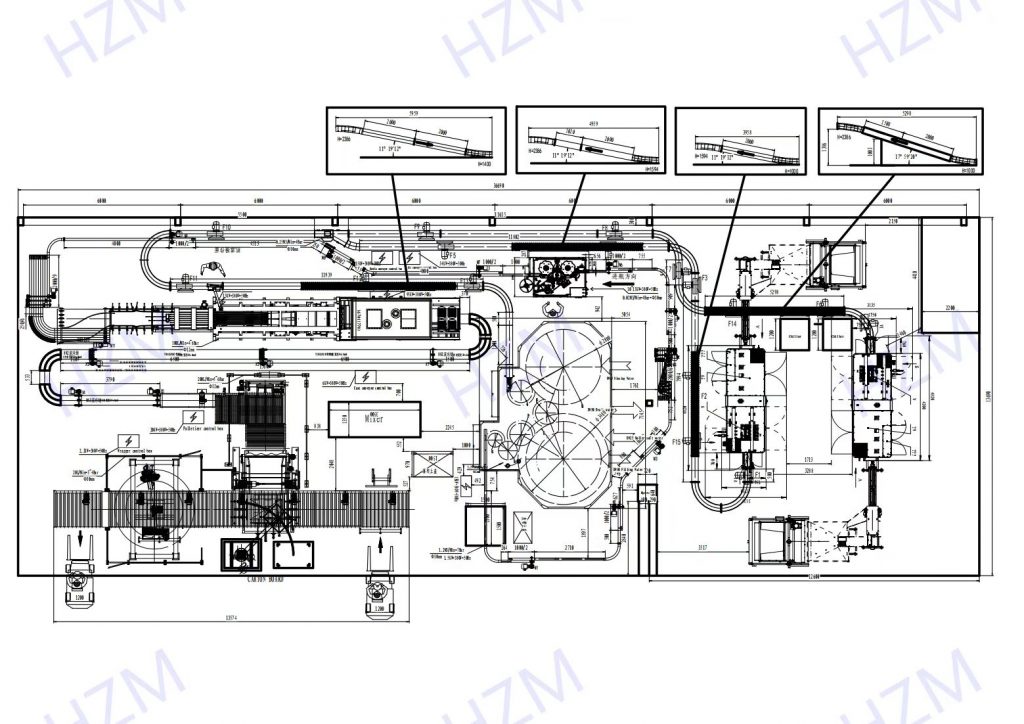 Due to the customer's site conditions, the equipment cannot be arranged according to the standard layout; Our company adopts the technology of climbing and descending slopes to realize the rational use of space.
The customer is very satisfied with the installation, commissioning and use of the equipment, and is about to start the negotiation of the next production line.